Retrochallenge 2014, Summer Challenge
For my second retrochallenge I am exploring old SCM repositories and resurrecting some SDKs and tools to ensure they are still usable in my current environment.

I maintain a narrative on this Livejournal.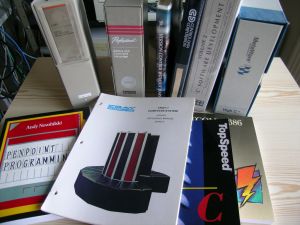 The beginning of my SCM journey...
Some brief notes about CTL, Modular One and RJE terminal emulators.
The SCM system I used next.
"Version Control Without Tears"...
---
Updates
This document is maintained by Pute.
PNJ, 2014-07-01. Original version.