Retrochallenge 2015/01
For my third Retrochallenge I'm attempting to bring older technologies into my infrastructure so that I can employ them more readily.

I maintain a narrative on this Livejournal and the First entry for 2015 explains a bit more about my motivation.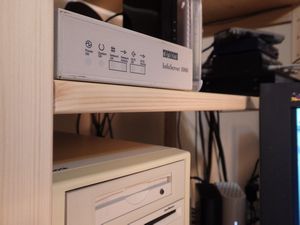 The main units of the infrastructure under discussion.
---
Updates
This document is maintained by Pute. Comments should be addressed to PNJ at XQWV dot ORG dot UK.
PNJ, 2015-01-01. Started.